Hi guys,
Thought it prudent to let the doom legions haunting these pages of the Hammer forum about the upcoming SKEPTICISM and PANTHEIST gig in London on the 28th.
Its a pretty unique event with the two bands co-headlining in a truly gothic, still used church, right smack in the middle of London. Unlike the DTP and Anathema gigs at the Union Chapel, this is going to be fully amplified, and recorded too (possibly video too).
Tickets are available
here
.
Get in.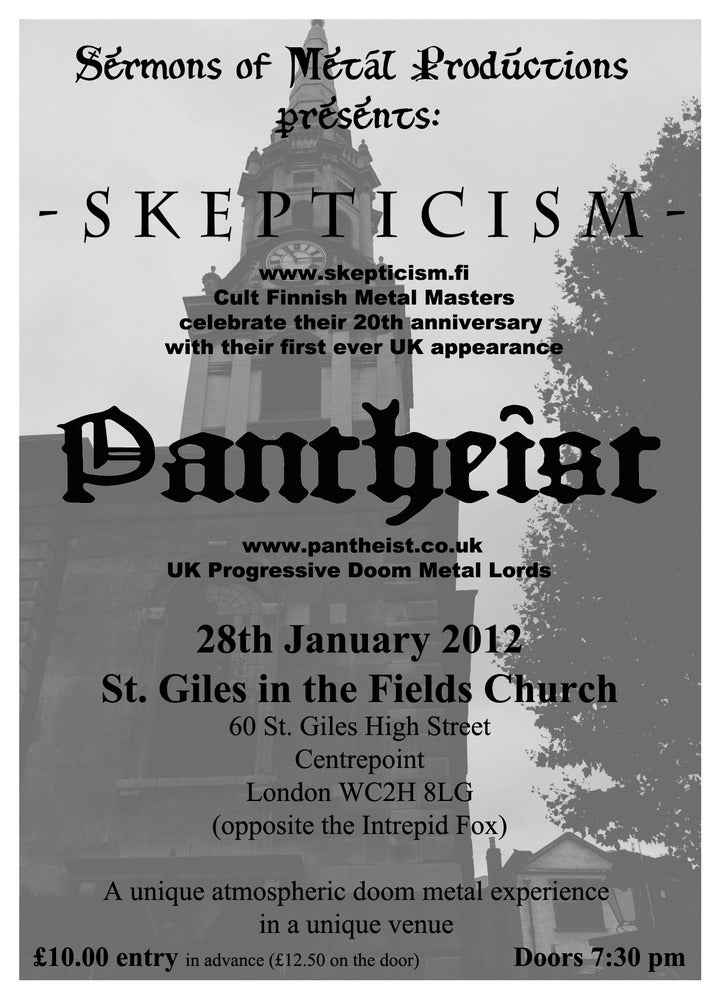 [/img]